December 3, 2016 | Paige Belanger
Never-Thirsty Thursdays
Seal Beach Winery is undoubtedly more than your average tasting room. It's a place of endless and lively conversation among our loyal members and newcomers alike, often packed to the brim with people enjoying wine from the wide array of choices on our menu or nibbling on artisan cheese plates. Every Friday you'll find our guests lounging around our live musicians, cheering them on while enjoying time with their friends and family (and of course, luxuriously sipping on wine as well!). On Saturdays and Sundays we celebrate our members with the occasional party, like our Harvest and Holiday parties, offering buffets of amazing, local food, hosting vendors from around the area, and giving out tastings of our latest new wines. And of course, we have Wine Wednesday, where every glass you could possibly want is $6.
Every day of the week brings something new for us at Seal Beach Winery. That is, except for Thursday. We thought we'd remedy that by starting a new special available only on Thursdays! That way, each day of the week gets all the love it deserves.
In case you didn't already know about our convenient and inventive growler program, you can read up on it here.
Starting this week, for every growler you fill up on Thursdays, you'll get a free glass of any wine of your choosing to enjoy in the tasting room. Our growler program was always amazing, allowing you to enjoy quality wines straight from a keg while skipping the charges that bottling transfers onto the consumer, with the added bonus of helping out the environment. Now, that value is only compounded by a delicious glass
of even more wine to enjoy among good company.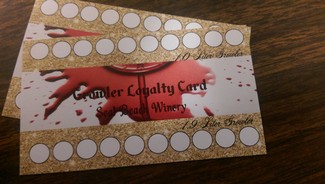 Moreover, filling your growler on Thursdays still earns you a stamp on your Growler Loyalty Card. Eventually, and probably without even noticing, you'll acquire all ten stamps and get yourself a free growler fill on us. The only thing you need to do to start reaping these rewards is pick up a glass growler and start filling with your favorite wines out of our eight current keg options.
Now every day is equal at Seal Beach Winery! It will be hard to not come in for every special and event we have to offer, but we won't judge you if you do.