April 25, 2017 | Kati Stubblebine
Road Trip Diaries
I have always dreamt of road tripping down the coast of California, and this past week that dream finally became a reality.
We started in my hometown of San Francisco, then took 4 days to make our way back down to where we live in Seal Beach. We converted our 1998 Astro van into a camper by sewing curtains for the windows, squeezing a full sized sleeping mat where the seats should be, and stringing twinkle lights along the ceiling.
The unsung hero of the whole operation was, without a doubt, our growler bag full of Red Blend.
We loaded up the car, threw our growler in the ice chest, and hit the road. Never again will I road trip or camp without one.
We played like kids at the Santa Cruz Beach Boardwalk, hiked along the coast every chance we got, explored little towns we'd never heard of, and packed as much as we could into each day. At the end of those days, though, we pulled into a campsite, started a fire, and kicked up our heels, glass of wine in hand.
I've brought a bottle of wine camping exactly one time. I didn't know where to put it, I worried about it getting too hot in the car, I worried about about the glass breaking as it rolled around in the back seat. All these concerns are taken out of the equation with the growler bag. Good wine in an easy to store package, make a beautiful setting that much more relaxing.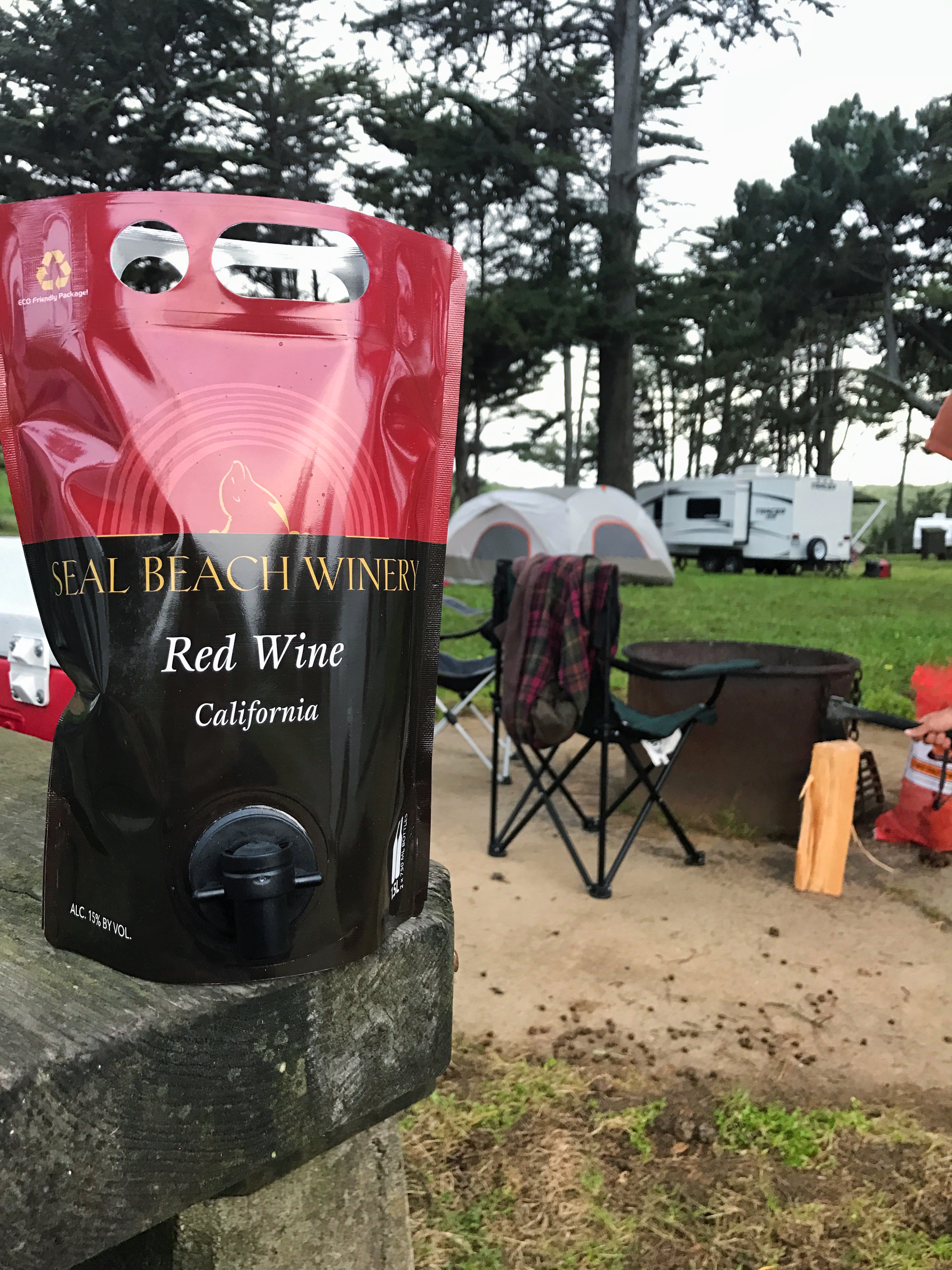 Red Blend at the Sunset Sate Beach Campground.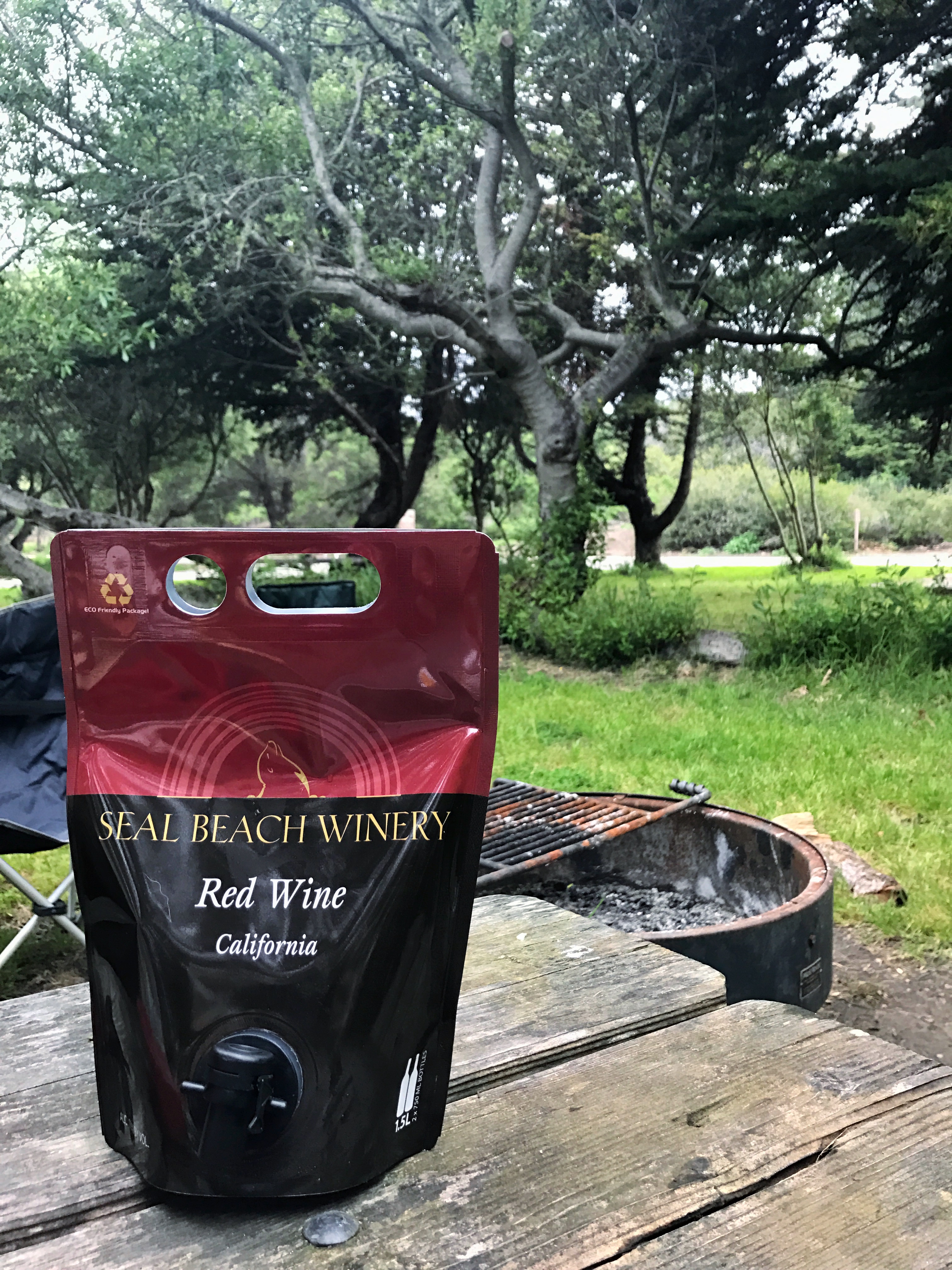 Slightly less full at the Hearst San Simeon State Park Campground.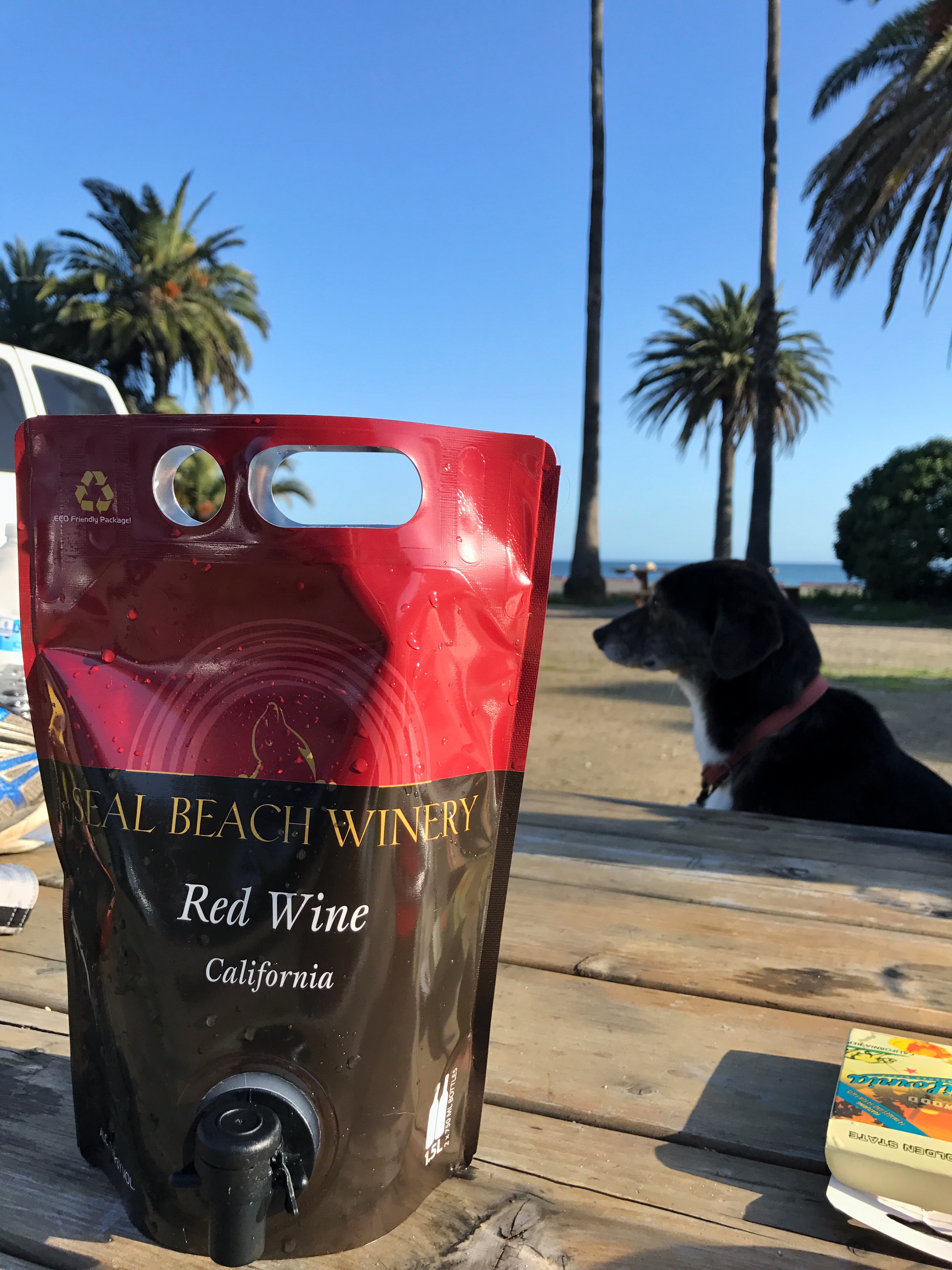 Refugio State Beach Campground.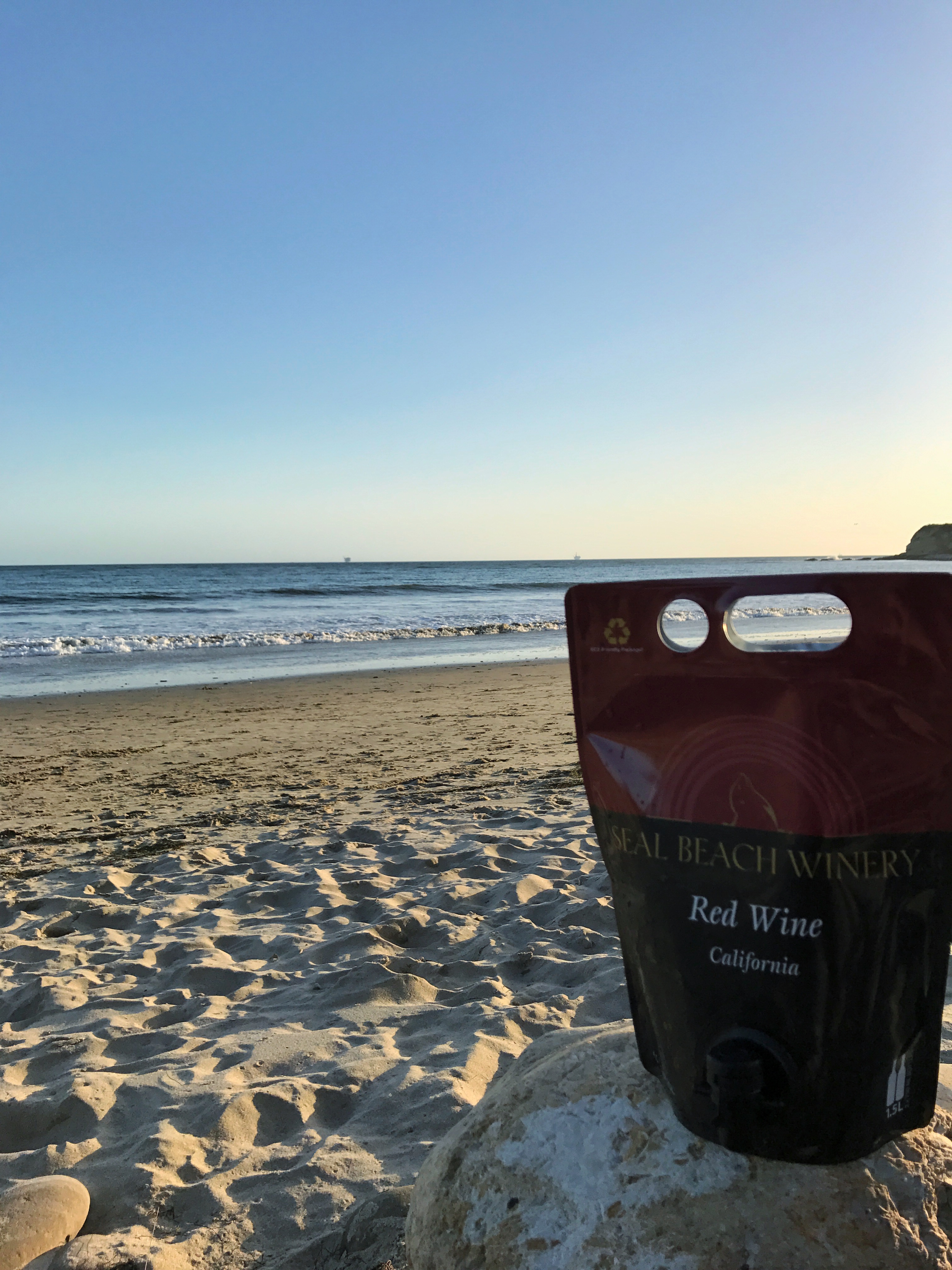 Enjoying some wine on the beach.
I highly recommend every campground we stayed at on our trip, as well as everything we did, but my number one piece of advice to you, whether you're driving down the Coast or camping nearby: don't forget the wine.