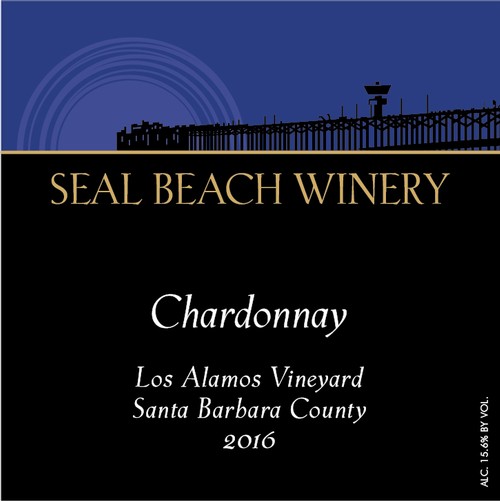 2016 Chardonnay- Los Alamos, SB County
Varietal:
100% Chardonnay Clone 4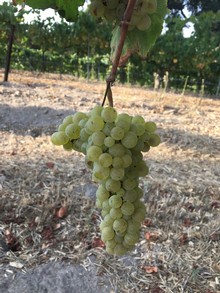 Vineyard:
Los Alamos Vineyard
Harvest pH 3.59, TA 6.4 g/L & BRIX 25.3º
Harvest

: September 21, 2016
Yeast:
Exotics SPH yeast
Élevage:
All 3 year old seasoned French Oak barriques. 30% New French Oak. Convection and traditional toast. Aged for 20 months in oak.
Alcohol: 15.6% pH: 3.5 Titratable Acidity: 6.5 g/L
Vision:
I was looking for Chardonnay with huge potential and a proven track record. In Los Alamos, several small lots had already been developed for high end Chardonnay expressing finesse and Terroir. In 2016 I worked in Block 18.
Viticulture:
Clone 4 is a ubiquitous Chardonnay grape planted all over California but especially the Sta. Rita Hills. This vineyard has a small coastal range separating it from that most famous Chardonnay AVA. Cooled by breezes and amazing elevation; this Vineyard is going to be yielding Chardonnay contenders in the near future.
Enology:
Picked at night BRIX 23.9º and immediately pressed without skin contract. The juice was allowed to cold settle at 55ºF. Fermented in neutral French oak barrels.
Organoleptic:
White flowers and pears with vanilla pervade the nose. The body is full with apples and apricots. There is wonderful balance with acidity and vanilla oak flavors. The finish is long with spicy green apples.
What to eat?
Scallops, crab cakes, Salmon Tuna Tartare and creamy chicken.
Wine Specs
Vineyard Designation
Los Alamos Vineyard
Aging
30% new French oak, balance neutral oak
Wine Profile
Production Notes
100% Malolactic fermentation