Summer Heirloom Tomato Salad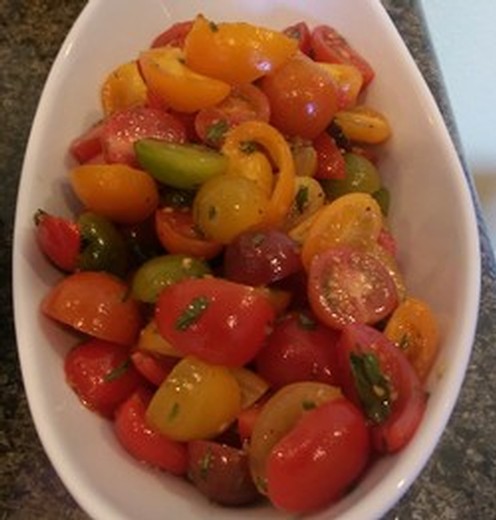 Recipe Date:
September 6, 2016
Measurements:
Imperial (US)
The main feature of this salad is the crisp flavor of the heirloom tomatoes. As a result, this salad needs to be complemented with a sweeter wine to cut through the acidity. Taking this into account, as well as the robust Italian flavors in the salad, our Barbera is the ideal match for this dish.
Ingredients
12 -15 Heirloom Tomatoes, halved or quartered depending on size
1 tbsp Olive Oil
1 tbsp Balsamic Vinegar
1 tbsp Fresh Oregano, finely chopped
1 tbsp Fresh Mint, finely chopped
Directions
1. Mix all ingredients in a large bowl. Serve chilled.