Chicken Tikka Masala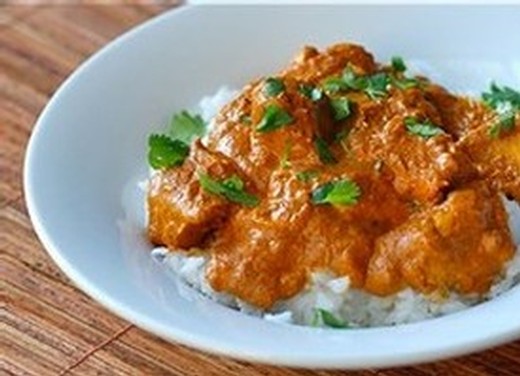 Recipe Date:
September 6, 2016
Measurements:
Imperial (US)
Spicy curries are usually difficult to pair with wine. Thankfully for us, this dish offers a lot of the taste of traditional Indian food without as much spiciness. When thinking about pairing this plate to wine, the protein and sauce should be equally considered--while white wine is normally recommended for chicken, a light, low-tannin red wine matches the sweet tomato sauce. While different aspects of the dish are best complimented by specific wines, it is still possible to find a happy medium in rosé. The touch of sweetness in this wine compliments the hints of spice and smokiness in the tikka masala, adding to the dish rather than being overpowered by the intense flavors. However, it is intensely flexible, so pair whichever Seal Beach wine you see fit.
Ingredients
1 cup Plain or Greek Yogurt
2 Chicken Breasts, diced
1 Large White Onion, thinly sliced
1 28oz Can of Crushed Tomatoes
1/2 Pint of Heavy Cream
1 tsp Smoked Paprika
2 tbsps Butter
1 tsp Powdered Ginger
1 tsp Chili Powder
3 tsps Coriander
2 tsps Curry Masala Powder
3 tsps Cumin Powder
Directions
In a large bowl, mix diced chicken breast, yogurt, half the cumin, coriander, and curry masala powder. Cover and let sit in the refrigerator for at least one hour.

Once the chicken has marinated, cook on low in a medium-sized skillet. Keep an eye on this while you start preparing the sauce.

In a large skillet, melt the butter. Add onions and cook until translucent, stirring frequently.

Add the can of crushed tomatoes to the onions. Then stir in the heavy cream until the sauce is pink.
Add all the spices and stir evenly.

Once the chicken is cooked through, drain and stir into the sauce.

Let simmer on low for 30 minutes. Serve over white rice.