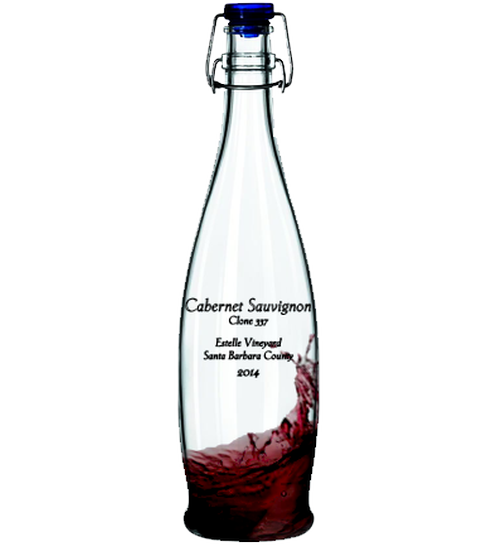 Growler 1.0L 2014 Cabernet Sauvignon Clone 337 Estelle Vineyard
Vision:
This is part of my Cabernet Project. Estelle is now its own microAVA known as Los Olivos District. This project includes four Clones: 101, 341, 337 & 338. And, 5 different blocks of Cabernet: 8, 11-B, 13, 14 and 16. This is the future of boutique premium Cabernet.
Viticulture:
Cabernet Clone 337 Block 8 is a steep sloped hillside with North to South vines the sunny side of the canopy faces the Ocean West.
Enology:
Both wines were treated minimally due to the fantastic conditions at harvest. Crushed, destemmed and inoculated the must was fermented dry. The wine was placed in barrels and aged until blended.
Organoleptic:
The aroma is blackcurrant, mint, pencil shavings and cedar. Blackcurrant fruit with vanilla and spice. Some may get a little molasses which I think is from the Petit Verdot. The tannin structure is sound but rounded. The acid blanace makes this soft in the mouth with a spicy Cassis finish.
What to eat?
Steak. Beef braised or grilled, mushrooms, sauces whatever you desire.